Pastor Cleghorn & Family
Pastor Cleghorn, his wife Karen, and their five children moved to Chewelah in November of 2001 shortly after Chewelah Baptist was founded. Pastor served as youth pastor in Waverly, IA while attending Faith Baptist Bible College, and then had a sixteen-year ministry in the Bremerton/Silverdale, WA area as youth pastor and senior pastor.

CHAPLAIN MINISTRY
Pastor Cleghorn serves as chaplain for the Chewelah Police & Fire Departments, Stevens County Coroner office, and Stevens County Fire District 4. He is endorsed by the Foundations Baptist Fellowship International, has attained Master level training from the International Conference of Police Chaplains (ICPC), is on the ICPC Disaster Response Team, is CISM certified, and has graduated from the Police and Fire Chaplain Training Academy and the National Police and Fire Chaplain Academy.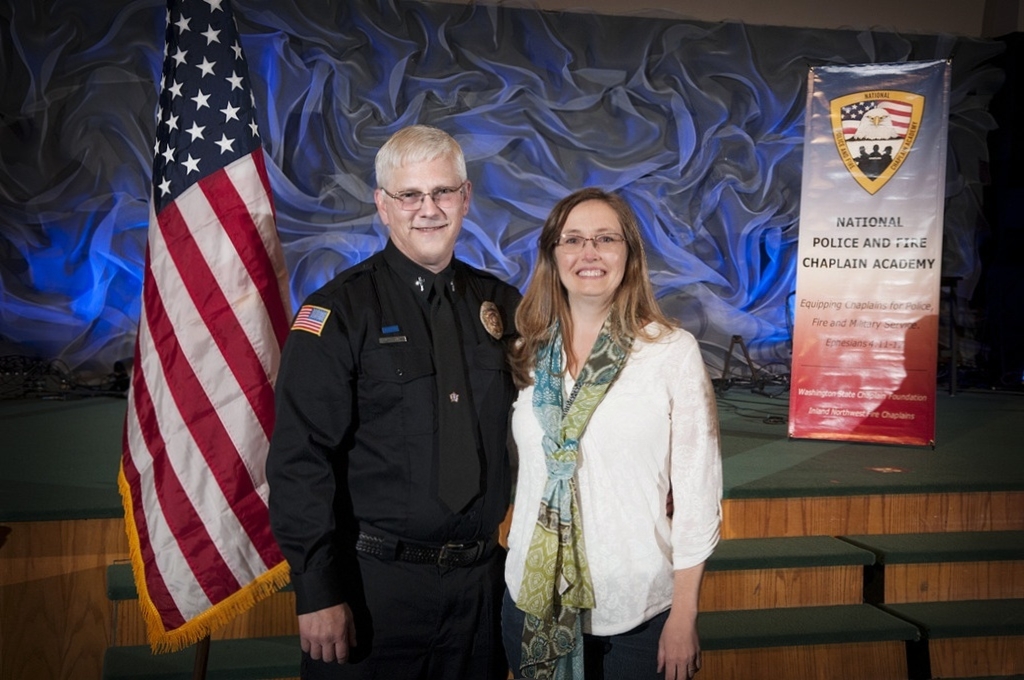 National Police & Fire Chaplain Academy - https://www.npfca.org
Foundations Baptist Fellowship Chaplaincy - https://fbfi.org/chaplains
International Conference of Police Chaplains - http://www.icpc4cops.org
Stevens County Fire District 4 - https://www.stevenscountyfiredistrict4.org/